Published in AWOL, 21 July 2015
From Brixton boy to man from Mars to the world's greatest globetrotting superstar – to celebrate the opening of David Bowie is at ACMI, we retrace the steps of The Thin White Duke.
London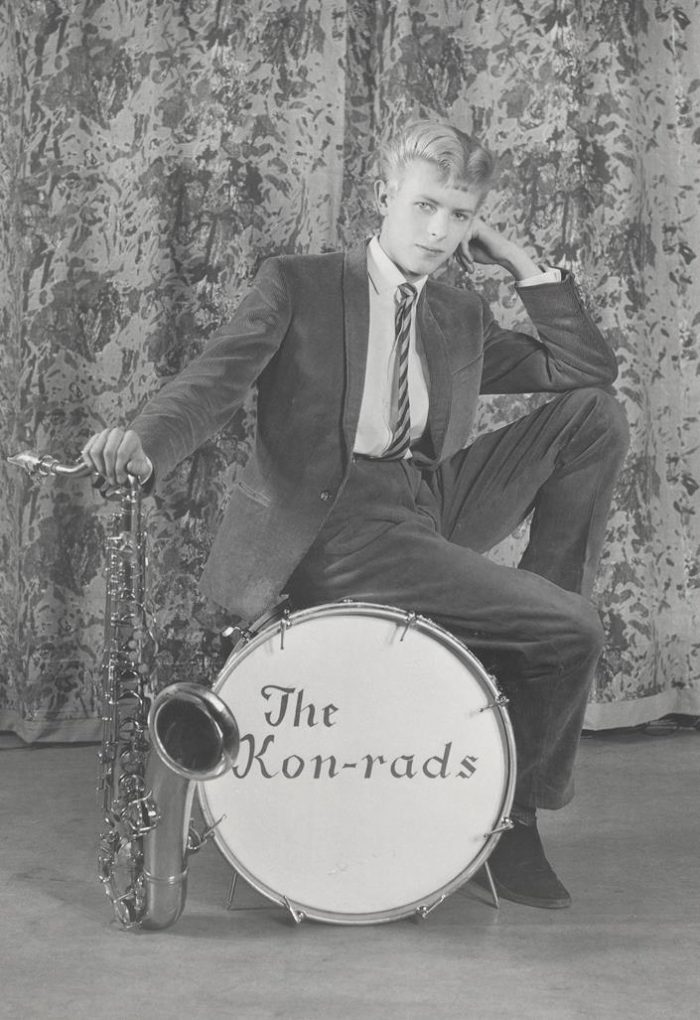 Born in Brixton in 1947 and raised in the cockney heartlands of Bromley and Beckenham, Bowie (nee Davey Jones) is a Londoner through and through. His formative years were spent watching the rise of rock 'n' roll on American shores, then the explosion of British rock via The Beatles and the Rolling Stones. In the Swinging '60s, Bowie became part of the Soho set, writing and recording in a variety of different guises, from mod rocker to psychedelic folk singer, before finding his voice as a glam rock star.
---
Japan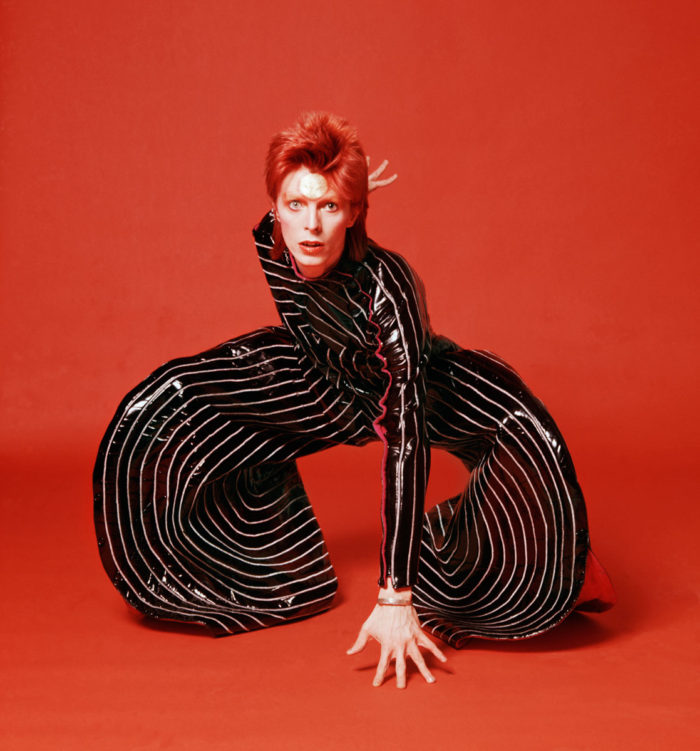 The gender-bending, glam-defining style of Bowie's Ziggy Stardust period was profoundly influenced by Japan, through avant garde designer Kansai Yamamoto. Yamamoto first saw Bowie at Radio City Music Hall, in the iconic black and white jumpsuit Yamamoto had designed for women. Bowie enlisted him to create a suite of costumes for the 18-month Ziggy Stardust tour which were inspired by hikinuki, the method of changing costumes quickly in kabuki theatre.
---
Siberia
Bowie was afraid of flying and completed the  Ziggy tour by ship, bus and rail, landing finally in Japan. For the return journey to Europe, he took the Trans-Siberian Railway, travelling 6,650 miles across some of the world's most remote and desolate plains, through countless Siberian shanty towns. The decay and desperation of Soviet poverty had a profound influence on Bowie, who moulded his impressions into the post-apocalyptic 1974 concept album, Diamond Dogs.
---
New Mexico
Part way through the epic Diamond Dogs tour, Bowie was hired to play a displaced alien in Nicholas Roeg's film The Man Who Fell To Earth. The 11 week shoot took place on the arid dust plains of New Mexico. When not on set, while holed up in the Hilton Hotel in Albuquerque, Bowie composed songs for the soundtrack and his forthcoming album, Station to Station. One of his few outings was to Carisbad Caves in Artesia, where he witnessed a nest of bats ascend through a hole in the roof. "I'd love to do my next concert there," he said, "With thousands of vampire bats descending on the audience's heads."
---
Philadelphia
Hot on the heels of Diamond Dogs, Bowie went into the studio to record his 1975 album, Young Americans. He decamped to Philadelphia for the project, hunting for a slice of the then chart-topping 'Philadelphia Sound' with the MSFB orchestra at the Sigma Sound Studios. Bowie worked long nights with producer Tony Visconti, with gospel accents delivered by Ava Cherry and Luther Vandross, while a dozen hardcore super fans remained camped outside the studio. On the final day of recording, Bowie brought his fans inside for an impromptu listening party, dancing with them as his unmastered, soon-to-be-legendary soul album played.
---
Los Angeles
Bowie remembers his years in Los Angeles, between 1974 and 1976, as the worst of his life. "I got into a lot of emotional and spiritual trouble," he later said, not least because he had developed a raging cocaine addiction. This lost era gave us Bowie's last great on-stage avatar, the monochromatic sex appeal of the Thin White Duke.
---
Berlin
In 1976, Bowie fled Los Angeles and took shelter in a working class corner of West Berlin, renting a humble apartment above an auto parts shop. Over the next three years, he pieced his fragmented mind back together, formed beautiful friendships with Iggy Pop and Brian Eno, and recorded his acclaimed Berlin Trilogy:Low, Heroes and Lodger. Anonymous in Berlin, Bowie found his artistic freedom.
---
New South Wales
Bowie first touched down in Australia in 1978 for a short run of sold-out stadium shows and something about this visit left an impression. When he returned in 1983, he came with director David Mallet and set about filming one of the most overtly political pop videos Australia had ever seen. Starring two young Aboriginal actors, the Let's Dance video explored the loss of Indigenous heritage through assimilation and the Stolen Generation, as the kids walk an uneasy line between white and black Australia. Shot on location at a pub in Carinda, NSW and at the Warrumbungle National Park, the clip features Bowie as a tanned, blonde alien, quietly judging our colonial sins.
---
Bristol
In 1995, Q Magazine commissioned an article by Bowie on then-ascendant trip hop star, Tricky. In his barely lucid, stream-of-consciousness piece (entitled You Don't Wanna Be Painting Your Face Like That…Or, The Beautiful, It Won't Rap, She Won't Dance, Very Tricky Piece), Bowie writes about hunting for Tricky by the Bristol docks, in low bars and tall buildings, rolling spliffs and falling in and out of unconsciousness in that cradle of inner city cool.
---
New York City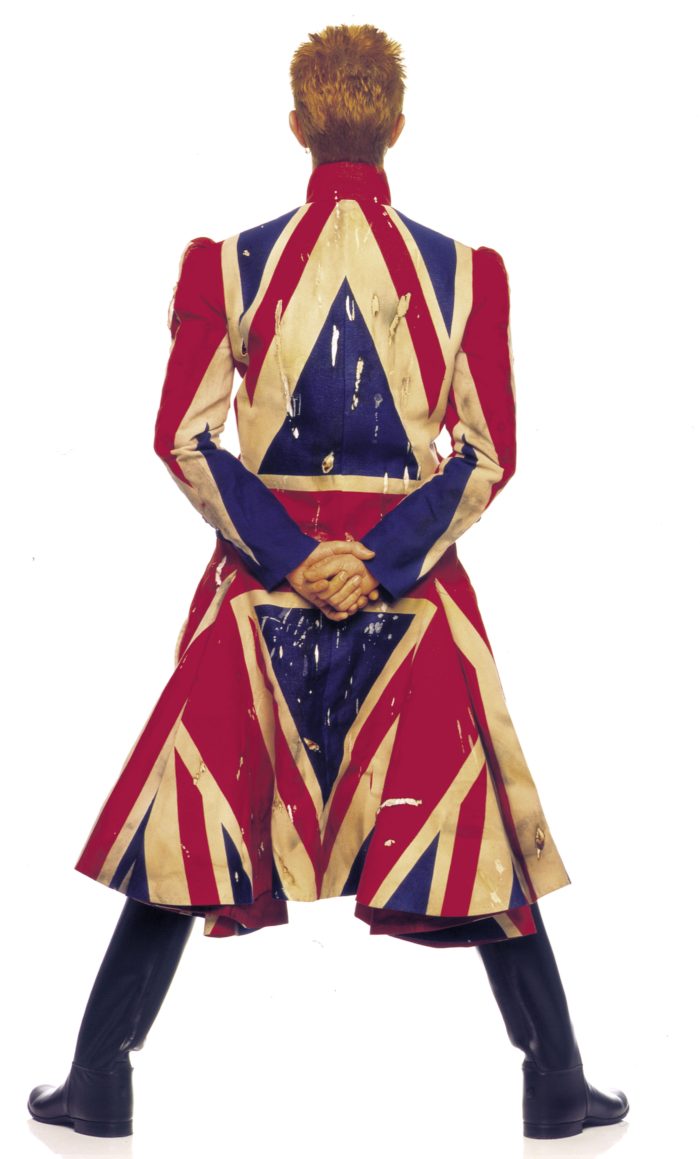 Bowie first moved to New York in 1974 and returned there after his Berlin sojourn in 1979. While he has owned houses in Sydney, Switzerland, the West Indies and England, New York has been his fixed address for almost two decades. It was also the site of his 50th birthday concert in 1997, an intimate party at Madison Square Gardens with 18,000 of his closest friends, including guest appearances from Lou Reed and Billy Corgan.
---
Outer Space
Caught up in the '60s love affair with interstellar travel, David Bowie released Space Oddity as a single in 1969, just nine days before the first moon landing. He pondered the complexities of Life on Mars on the 1971 album Hunky Dory then in 1972, just as Space Oddity was being repackaged and re-released, Bowie launched himself on popular culture as the Ziggy Stardust, an alien rockstar fallen to earth. He reprised his alien role for Nicholas Roeg's 1976 film, The Man Who Fell To Earth, and returned to the story of Major Tom with 1980's Ashes to Ashes, then again with the 1995 single Hallo Spaceboy. Duncan Jones, Bowie's filmmaker son, took up the mantle of resident stargazer with his 2009 film, Moon.
---
Melbourne
Rumours abound that Bowie attended not just the V&A debut of David Bowie is but every international showing of the exhibition to date; in disguise, buying a ticket at the box office. Could Melbourne be the next stop on the Dame's global tour? We can only hope…